9 January 2014
Isabella Rossellini: Shrimp foreplay and anchovy orgies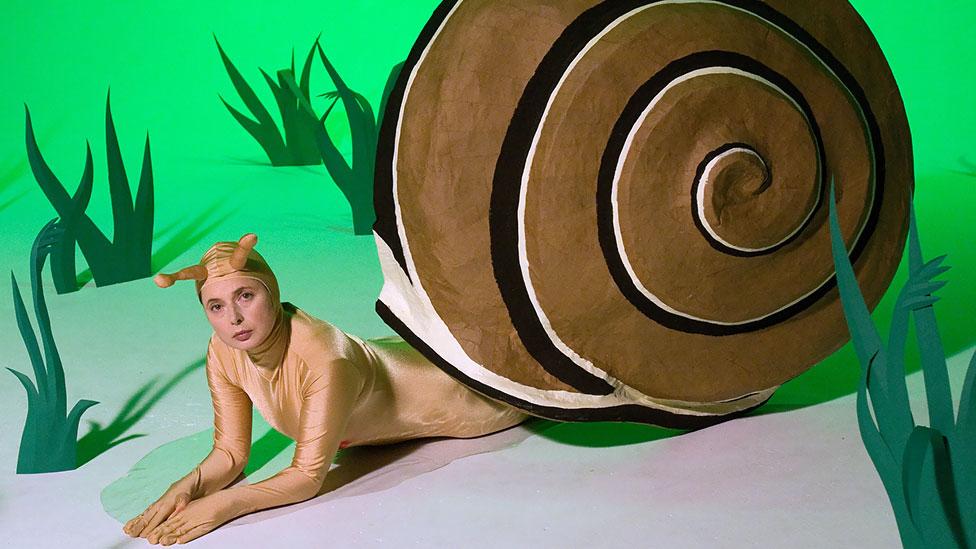 The Italian model and actor brings her Green Porno web series to the stage with a one-woman show.
David Attenborough has an unexpected rival: Isabella Rossellini is bringing her
Green Porno
short films to the stage.
Commissioned by the Sundance Channel in 2008, the 40-part web series features the star of Blue Velvet and Wild at Heart dressed as creatures including an earthworm, a squid and a spider to explain the mating rituals of the animal kingdom.
Rossellini is embarking on a global tour with a one-woman show adapted by French screenwriter Jean-Claude Carrière, who collaborated with Luis Buñuel on films like Belle de Jour and The Discreet Charm of the Bourgeoisie. The octogenarian helped Rossellini turn her animal sex videos into a theatrical take on a scientific lecture with fluorescent costumes and paper puppets.
From the masturbation of dolphins and the wild orgies of anchovies to snail sadomasochism and shrimp foreplay, Rossellini showcases her knowledge of natural history; the actor enrolled in a degree in animal studies at New York University five years ago.