Viggo Mortensen: 'Often people are desperate, so I do what needs to be done'
Viggo Mortensen is not a man to do things by halves: he's been starved, beaten and frozen for the sake of his art. Now he's got lost in the pampas of Patagonia. Alice Fisher hears why the actor makes life so hard for himself
......
"I just think," explains Viggo, "that the more realistic and specific you are with the details, the more universal the story becomes."
Much of Viggo's
LOTR
money was sunk into
Perceval Press
, an independent publishing company (named after the knight who stars in his favourite part of the myth of the Holy Grail). Perceval produces albums, art books and poetry collections by obscure artists, and the company recently diversified into film with
Jauja,
the second film it has been involved in.
Viggo's own art books, poetry and albums are also available on Perceval. He was a published poet before he set up the imprint and his art had already been shown around LA (you can see his paintings in the 1998 film
A Perfect Murder
. He played an artist and, of course, created the work for the film). Perceval's biggest profits come from Viggo's own artistic output – though whether that's because his fans really love his spoken-word albums or because they fancy him and would buy anything he released is hard to tell. His latest album,
Under The Weather,
came out last month, dedicated to feminist author
Ti-Grace Atkinson
and Albert Camus.
Perceval Press
's website is interesting even if you're not in the mood for buying a book of paintings of endangered species by an Iranian artist. It's a repository for Viggo's political and world views, too. He regularly posts features, news stories and poems which he thinks will interest visitors. Currently the home page is a jumble of pieces about Israel, Benjamin Netanyahu's re-election and climate change.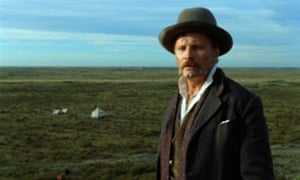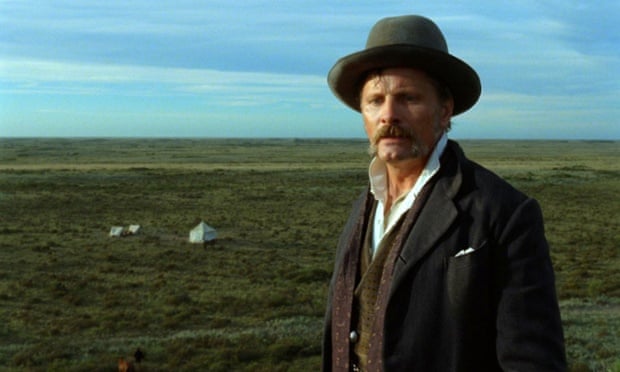 "Putting that stuff up there makes me pay attention," he says. "I concentrate when I'm reading the newspaper in case there's something I can take from it. It's like having a camera. I've carried a camera since I was a teenager and whether you're using it or not, it means you look at composition, think about what around you would work well in the frame. The pieces on Perceval are just things I think are interesting to read. I'll put up pieces I don't agree with – conservative, right wing – if I think they're well written. I'm not saying what I think, I'm asking questions and giving you the opportunity to ask yourself how you relate to this."
This is a nice idea, but not strictly true. Viggo has always been fairly outspoken: no one would be in any doubt about his left-wing political affiliations. "Yeah, I've been called antisemitic and I got so much shit for speaking out against the Iraq invasion, but it was a huge waste of material resources and manpower."
One of my favourite stories about Viggo comes from 2005. He heard that Californian mother Cindy Sheehan had driven her motorhome to Texas and parked outside George Bush's family home in the hope of talking to the president about her son, who had been killed in Iraq. Viggo decided to show his support, so he flew out of LA and turned up unannounced at her motorhome with fresh vegetables, mineral water and a copy of George Orwell's Animal Farm (to read, in case she had to wait around before meeting Bush). He only spoke to Sheehan for 20 minutes because he had to go back to LA to pick Henry up from school. Sheehan said she was a bit surprised when Aragorn turned up on her doorstep, but she appreciated the gesture. Viggo dedicated his next album, Intelligence Failure, to her.
You have to admire Viggo's intentions, no matter what you think of the end results. Whether he's stumbling through a desert looking for life's answers, bringing his own tea set to an interview or flying across the country for a 20-minute chat, the man knows what he wants. As we finish, I tell him I think he has a pretty nice life – he basically gets to do all the things he enjoys. He shrugs: "Yeah, but if people weren't interested in that stuff, I'd be doing it anyway. You just have to go ahead and do it, don't you?"
Jauja is in cinemas now